When you order clean-burning ULS heating oil from Dolan Oil Service, you can be sure that it will keep your Northern York County area home comfortable all winter long. Our professional and courteous delivery drivers are experts at what they do, and they will be pleased to bring you your next heating oil delivery. We offer will-call or automatic delivery, service plans, and 24-hour emergency service for your peace of mind.
If you have an outside oil tank, you'll be pleased to learn that we sell anti-gel for protection against extreme cold and a water dispersal additive that removes any water that has collected at the bottom of your tank. We've built our reputation on quality service that always meets the home heating needs of our customers.
Contact us today for more details about our fuel delivery options and our high-quality ULS heating oil.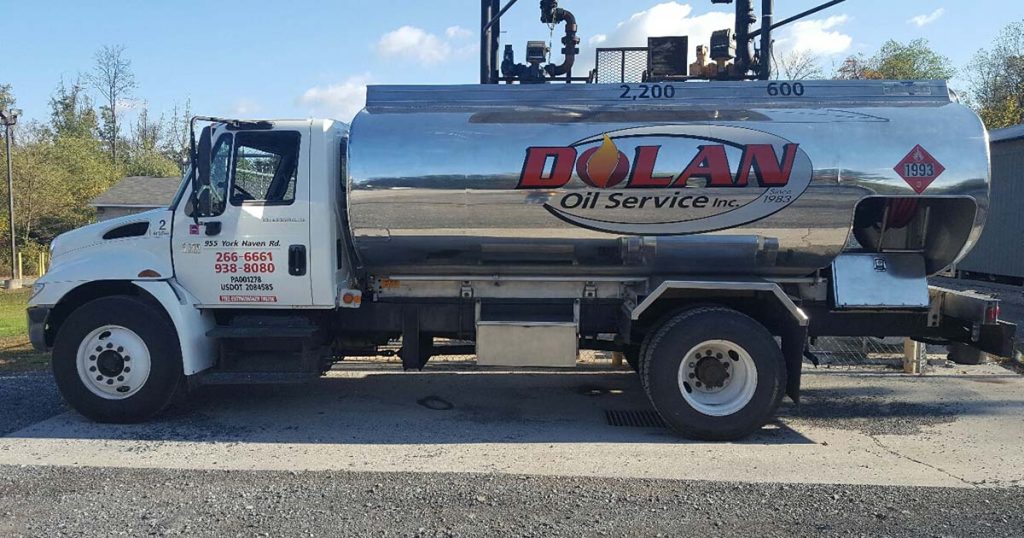 Automatic Oil Delivery from Dolan Oil Service
We offer automatic oil delivery at no extra cost to our customers. This free service takes into account the amount of heating oil that you will use according to weather predictions, the size of your home or business, and your home heating preferences to predict when you'll need your next delivery. Once the level of oil in your tank drops to a predetermined level, we will automatically schedule your next delivery.
Will-Call Oil Delivery
Will-call delivery is for customers who want to monitor their own heating oil level and call us to schedule their next delivery. Please keep in mind that if you prefer a will-call method for ordering heating oil, you must order in advance, ideally before your tank reaches ¼, to help avoid a no-heat situation.
---
Enhance Your Heating Oil in South Central PA with HEATDOC™
If you want your oil-burning furnace or boiler to perform at their best, consider adding HEATDOC™ to your fuel from Dolan Oil Service for a small additional fee. HEATDOC™ is a fuel additive that provides many functional and performance benefits for your heating fuel, including:
Keeps your fuel clean
Keeps your fuel line clean
Fights inner tank corrosion
Increases fuel efficiency
Extends equipment life
Reduces or eliminates no-heat calls
Saves you money!
To add HEATDOC™ to your next heating fuel delivery, all you must do is reach out to the experts at Dolan Oil Service. The small additional fee necessary to add HEATDOC™ will pay for itself twice over when your heating equipment needs less maintenance in the long term. Get in touch with us today by calling (717) 938-8080 if you want HEATDOC™ blended into your fuel!
CALL US AT (717) 938-8080